NWODB
New World Order Database
Come visit my new blog!
Erection of the Largest Solid Granite Obelisk - (Argo Spire)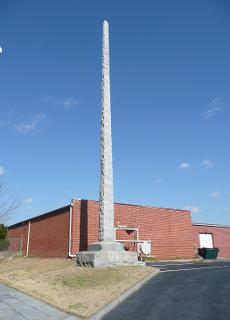 Largest solid Granite Obelisk (an Egyptian / Masonic symbol), the man that created it also stood up the Georgia Guide stones.
1975
Grady Albertson who later went on to erect the Georgia guidestones a few years later first erected a 51 foot solid Granite Obelisk called the Argo Spire. Obelisk's are a common Masonic symbol.
Cited Sources
Argo Spire
The Georgia Guidestones Booklet
Decoding the Georgia Guidestones