Adolph Franz Friedrich Ludwing Von Knigge
Birth 1752-10-16
Death 1796-05-06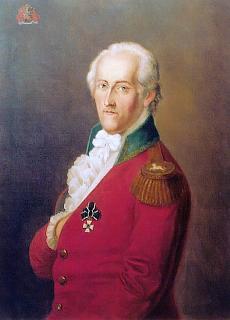 Freemason Adolph giving the sign of the master of the second veil.
Parents

| | |
| --- | --- |
| Father | Unknown |
| Mother | Unknown |
| Alias | Philo Judaeus |
Positions
Lodge of the Crowned Lion (Zum gekrönten Löwen)
Freemasonry - Knight of the Rite of Strict Observances
Bavarian Illuminati - Member
Over the few years of his service under the Illuminati Knigge had built up the member count somewhere between two and three thousand. He leaves the order over disputes with Weishaupt, including suspicions that Weishaupt was a Jesuit.